Dr. Alice Ye
Dr. Alice Ye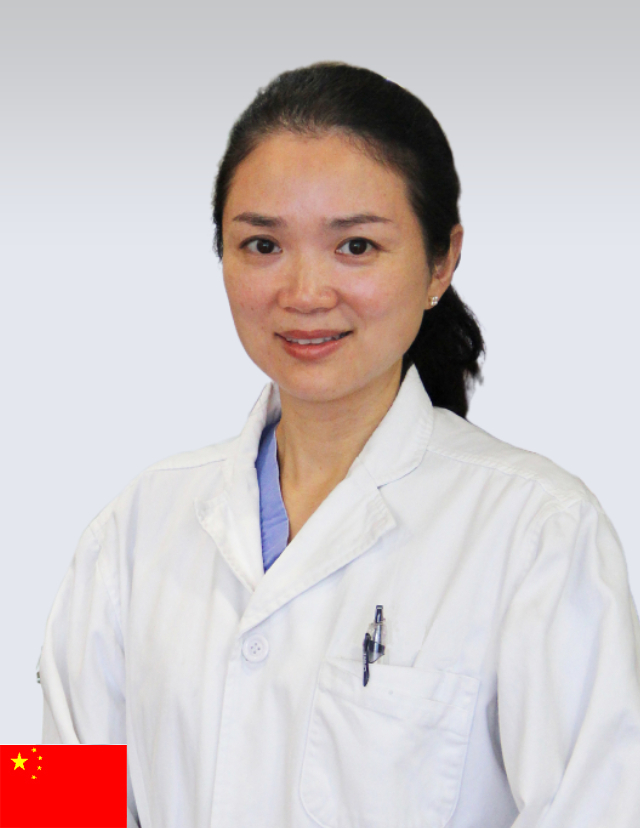 Position:
Specialty: Gynecology
Language: English, Mandarin
Qualifications & Experiences:
Graduated from Tongji Medical College of Huazhong University of Science and Technology with a master's degree in perinatal medicine, Dr. Ye has obtained a doctorate in gynecology from medical school of Tongji University in 2018.
Meanwhile, Dr. Ye is a member of the Obstetrics Committee of Pudong New Area.
Since 2013, she has been engaged in private medical services, served in many high-end private hospitals in Shanghai, and mastered the diagnosis and treatment of various gynecological diseases.
Specialized in the diagnosis and treatment of gynecological endocrine diseases (climacteric syndrome, dysfunctional uterine bleeding), gynecological tumors (uterine fibroid, ovarian cyst, endometriosis), cervical diseases, various gynecological inflammatory diseases, and skilled in colposcopy operation and various hysteroscopic operations. At the same time, she is good at the management of high-risk pregnancy, especially the treatment of pregnancy complications and critical pregnant women.
Dr. Ye has more than 20 years of clinical practice experience and received clinical training in Nebraska Medical Center in 2014. In addition, Dr. Ye has published many academic articles in famous Chinese and English journals such as Molecular medicine reports.
Days & Hours: By Appointment